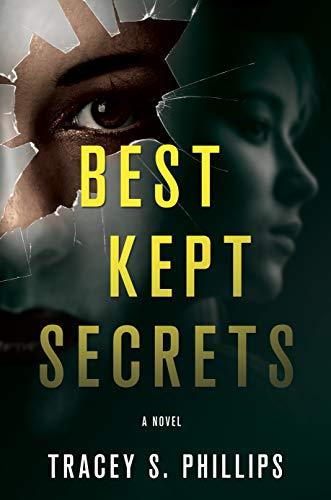 Best Kept Secrets: A Novel by Tracey S. Phillips
4 min
Best Kept Secrets: A Novel by Tracey S. Phillips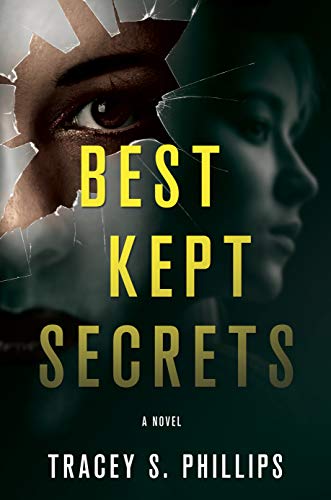 Prix or Price : 8,16€ en numérique (304 pages) et 10,09€ en relié

Éditeur : Crooked Lane Books (8 octobre 2019)

Langue : Anglais

Note Booknode : Liste d'or

Note Amazon, Goodreads & Netgalley : 4*

A few words about the author :

Tracey is a serial artist. Playing music and creating art were a way of life while growing up in Indiana. The daughter of an artist and grand daughter of a pianist, she tried painting, drawing, jewelry making and even colorful furniture re-design, until finally settling on a successful career teaching piano lessons. As her children grew, she journaled about her childhood and the drama of daily life. She has stories to tell and writing is another artistic expression. BEST KEPT SECRETS Is available where ever you buy books.

Quelques mots sur l'auteure :

Tracey est une artiste sérielle. Jouer de la musique et créer de l'art étaient un mode de vie lorsqu'elle a grandi dans l'Indiana. Fille d'artiste et petite-fille de pianiste, elle s'est essayée à la peinture, au dessin, à la fabrication de bijoux et même à la redéfinition de meubles colorés, jusqu'à ce qu'elle se lance finalement dans une carrière réussie de professeur de piano. Au fur et à mesure que ses enfants grandissaient, elle tenait un journal sur son enfance et le drame de la vie quotidienne. Elle a des histoires à raconter et l'écriture est une autre expression artistique. BEST KEPT SECRETS est disponible partout où vous achetez des livres.

Summary :

Best friends tell each other everything.

Even their deepest, darkest secrets--pinky promise.

Right?

Morgan Jewell and Fay Ramsey are enjoying their last summer together before college. Fay is shy, with a controlling mother, and Morgan is the perfect, wild, loud-mouthed yang to Fay's yin. But when Fay is found dead, Morgan's entire world crumbles.

Years later, Morgan is still haunted by the abrupt end to her best friend's life. She knew Fay held a secret in those final days, but Morgan, now a homicide detective, has failed to make a picture out of the crooked puzzle pieces she left behind. Nothing makes sense. The leads have run dry. Until she's called to the scene of a murder: a woman whose body is left mangled, too similar to Fay's to ignore.

Could it be? Morgan vowed to do right by Fay. This is the case she's been waiting for to set her back on the killer's trail. But the closer she gets, the harder it forces her to confront the memories of herself and her best friend. What was her secret? What got her killed? Maybe Morgan didn't know her at all.

Résumé :

Les meilleurs amis se racontent tout.

Même leurs secrets les plus profonds et les plus sombres.

N'est-ce pas ?

Morgan Jewell et Fay Ramsey profitent de leur dernier été ensemble avant l'université. Fay est timide, avec une mère dominatrice, et Morgan est le yang parfait, sauvage et bruyant du yin de Fay. Mais lorsque Fay est retrouvée morte, le monde entier de Morgan s'écroule.
Des années plus tard, Morgan est toujours hanté par la fin abrupte de la vie de sa meilleure amie. Elle savait que Fay avait un secret dans ces derniers jours, mais Morgan, aujourd'hui inspecteur à la criminelle, n'a pas réussi à faire un dessin des pièces de puzzle tordues qu'elle avait laissées derrière elle. Rien n'a de sens. Les pistes se sont épuisées. Jusqu'à ce qu'elle soit appelée sur la scène d'un meurtre : une femme dont le corps est laissé mutilé, trop semblable à celui de Fay pour qu'on l'ignore.
Serait-ce possible ? Morgan a juré de faire ce qu'il fallait pour Fay. C'est le cas qu'elle attendait pour la remettre sur la piste du tueur. Mais plus elle se rapproche, plus il lui est difficile de se confronter à ses souvenirs et à ceux de sa meilleure amie. Quel était son secret ? Qu'est-ce qui l'a fait tuer ? Peut-être que Morgan ne la connaissait pas du tout.

Mon avis :

Je tiens à remercier les éditions Crooked Lane Books et le site Netgalley de m'avoir permis de lire ce livre.

On y retrouve les deux meilleures amies Morgan et Fay qui veulent en profiter un maximum ensemble avant leur entrée à l'université. Fay est timide, sa mère la dominant quant à Morgan c'est son parfait yang. Sauf que Fay va être assassinée. Morgan va être bouleversée.

Plus tard, toujours autant bouleversée, elle va essayer d'en savoir plus sur son amie et découvrir qu'elle avait un secret. De nos jours inspectrice à la criminelle, elle va enquêter de son côté. Jusqu'au jour où elle est appelée sur une scène de crime qui lui rappelle très bien celle de sa meilleure amie. Elle attendait que ça pour que l'enquête soit rouverte. Elle va se rendre compte qu'au final elle ne la connaissait pas si bien que ça.

Un livre lu d'une traite tellement j'ai accroché à l'histoire si émouvante à certains passages, addictive, captivante, remplie de suspens et de rebondissements avec des personnages attachants. Hâte de lire d'autres livres de cette auteure tellement j'adore sa plume si addictive.

My mind :

I would like to thank Crooked Lane Books and the Netgalley website for allowing me to read this book.

It features the two best friends Morgan and Fay who want to make the most of it together before they go to university. Fay is shy, her mother dominates her and Morgan is her perfect yang. Except fay's about to be murdered. Morgan's going to be upset.
Later, still as upset as ever, she'll try to find out more about her friend and find out she had a secret. Now, as a homicide detective, she'll be investigating on her own. Until one day she is called to a crime scene that reminds her very much of her best friend's crime scene. She was waiting for that to happen before the investigation was reopened. She's going to realize that she didn't know her that well after all.
A book read in one go, so much so that I hung on to the story, so moving in certain passages, addictive, captivating, full of suspense and twists and turns with endearing characters. I can't wait to read more of this author's books because I love her addictive writing so much.