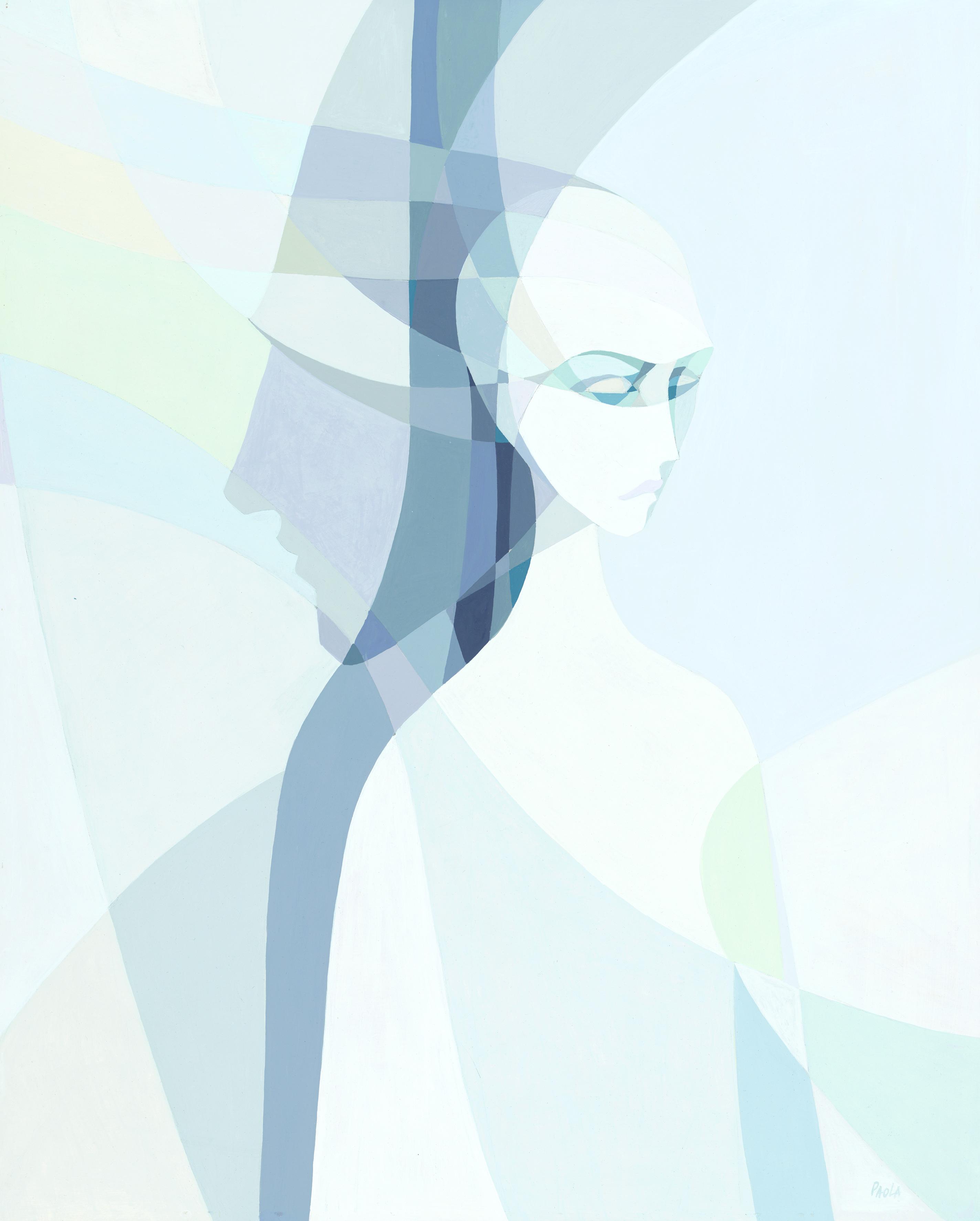 An artistic legacy from Bulgaria: Ivan and Paola Minekov
3 min
An artistic legacy from Bulgaria: Ivan and Paola Minekov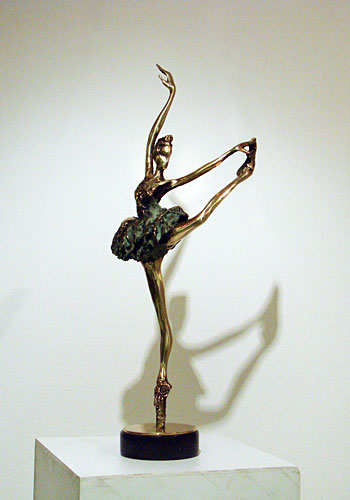 by Claudia Moscovici
The Sculptor Ivan Minekov
Ivan Minekov represents the rich and diverse tradition of Modernism in contemporary sculpture. Born in Bulgaria, he's a graduate of the Academy of Fine Arts Nicolae Grigorescu in Bucharest, Romania. A student of Paul Vasilesku, Ivan Minekov quickly distinguished himself throughout Eastern Europe in the domain of sculpture.
Versatile in terms of material, subject and style, Minekov's wood and bronze sculptures range from elongated figures reminiscent of Alberto Giacometti's art, to the more minimalist and essential forms associated with Constantin Brincusi, to comparatively realistic figures similar to Auguste Rodin's. The sculpture featured on the left, for instance, resonates with Brincusi's famous Platonic saying that sculpture captures the essence of forms rather than their external appearance:
"…what they call abstract is what is most realistic. What is real is not the appearance, but the idea, the essence of things."
Sometimes highlighting the essence of objects, at others capturing the realism of forms, Ivan Minekov is a contemporary master of modernism, in its multitude of styles. Few sculptors have the talent to pull off so successfully so many different artistic traditions while shining through as unique in their own right.
Minekov's versatility developed not only from his natural aptitude and diverse artistic influences, but also from his international success, as the artist adapted to his international patrons. Between 1975 and 1990, he was commissioned to do a series of monumental sculptures in several Bulgarian cities, including Pazardjik, Burgas, Rousse, Lovech, Dorkovo and more recently Sofia.
My personal favourite, the sculpture Ballerina (featured on the right), was offered as the award to the winner of the 23rd International Ballet Competition in Varna. Reminiscent of Degas' famous dancers, Minekov's statuette is gracefully elongated rather than realistic in style, capturing the fragility of youth and the fluidity of movement. In 1990, Minekov was asked to do a realistic portrait of Professor Denton Cooley, the founder of the Texas Heart Institute. In 2000 his portrait of Dimitar Peshev was placed in the Palace of Europe in Strasbourg. Not surprisingly, Ivan Minekov's works are popular with collectors throughout the world, including Europe, Japan, Israel, and the United States.
The painter Paola Minekov
Paola Minekov, Ivan Minekov's daugher, must have inherited her father's considerable artistic talent. I am fortunate enough to be her friend and to have worked with her professionally. We collaborated together in 2019 on the cover artwork for my new book about the Holocaust, Holocaust Memories. I describe below why I chose her painting, Undercurrents, for the cover.

Paola Minekov's Undercurrents: The cover for Holocaust Memories
I have chosen Paola Minekov's painting Undercurrents as the cover for my book of reviews of Holocaust memoirs, fiction and films, Holocaust Memories. Paola is a Bulgarian-born Jewish artist living in London, England. The daughter of the notable Bulgarian sculptor Ivan Minekov (who is known, among other things, for a famous sculpture of the national leader during WWII Dimitar Peshev), Paola perpetuates her father's legacy through her own art. Her native country, Bulgaria, was one of the few European states that didn't give in to Hitler's demands to send its Jewish population to the Nazi concentration camps. As is often the case, politics are quite complicated, especially morally. In March 1941, Bulgaria entered into a military alliance with Nazi Germany. Soon thereafter, Tsar Boris III enacted the Law for Protection of the Nation, a discriminatory decree against Jews modeled after the German Nuremberg Laws of 1935. In March 1943, the Bulgarian military and police deported over 13,000 non-Bulgarian Jews living in the country and its territories, handing them over to the Nazis. But as the tide of the war began changing, Tsar Boris III changed his country's course as well. Under pressure from Dimitar Peshev, a leader of Parliament, and the Bulgarian Church, Tsar Boris III refused to deport the 48,000 native Jews that would have been threated with annihilation. Thus, despite its alliance with Nazi Germany, Bulgaria is one of the few European countries that didn't doom its Jewish population.
Although not explicitly about the Holocaust, Paola's painting fits this somber subject. Reminiscent of aspects of Picasso's blue period, it is painted in a softer, more flowing, Cubist manner in shades of blue, a color associated with melancholia. The delicate figure in the painting's foreground, hominid and feminine, her gaze lowered, her mouth reduced to a small sliver of silence, appears to contemplate a subject of unspeakable sadness. The man behind her looms large in darker shades of blue and grey; he is only a shadow. To my eyes, he is kept alive solely by her memory, her mourning and her sadness. To me, she represents survivors: not only the survivors of the Holocaust, but also us, the generations who live with the burden of the past. It is up to us, Jews and non-Jews alike, to learn and remember the past so that such acts of genocide are not repeated in the present and future.