Marketing Automation For Dummies
-
6 min de lecture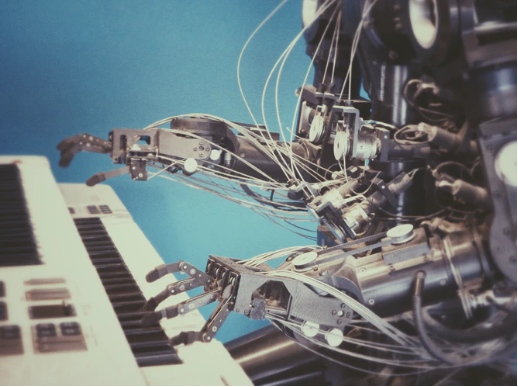 We all have that list of hand-operated, monotonous tasks: notes, follow-ups, writing, drafting emails. Actually, these tasks aren't hard, but they divert you from the more significant to-dos that can have a considerable effect on the bottom line.
Marketing automation allows you to set those old-fashioned processes up once and move on to the next thing. You can run your automated campaigns in the background while you concentrate your attention on larger projects.
How does marketing automation work? At a pretty high level, marketing automation campaigns convey explicit content to leads depending on behavior and data, with the purpose of closing more deals.
Here's a picture:
You send new leads an invite to attend a webinar on your products and services.

Leads are advised to fill out a form to book a seat for the webinar. People who confirm their seats are directly funneled into a new email list.

Everyone on this list starts to get an email nurture campaign. It begins by mailing a "thank you" to all the folks who attended the webinar. Then, a few times later, they get a link to download a case study on an identical subject or to watch a related video.
Eventually, when leads download that case study, it's a sign that your sales team can follow-up with them, as these leads are the people who are much more likely to purchase something from you.
How Can Marketing Automation Be Used in Small Business?
Marketing automation isn't restricted to businesses with huge resources or an ostensibly never-ending list of clients. It can, actually, have a strong impact on businesses of all sizes, specifically small companies that are already strapped for time and budgets.
Here is how automation strategies can be used in small businesses:
Building Connections
New clients rarely buy from a company the first time they learn about it. This is the reason why marketing automation, such as customized emails, is crucial to creating and fostering that relationship. Helping your potential customers learn more about your products and purpose through consistent, thoughtful sends, gives you higher chances to encourage and increase conversion rates.
Helping You Follow-up on Potential Sales
Sometimes, customers browse your website, drop their cart, or even chat with customer service. Admittedly, this is a good start, but you need to have them complete the transaction. That's where it's important to follow-up.
Following-up helps you remind the potential customer that the cart is right there waiting for them and they can hop on anytime to complete the transaction.
Other marketing automation functionalities, like follow-up reminders, can have your sales team on top of the most qualified leads.
Tracking Customers' Behavior
In the marketing world, the more you know about your clients, the better. Marketing automation enables you to track the customer journey and have more in-depth details on how long it takes a customer to complete a transaction, what products they are interested in, etc.
What Is Email Marketing Automation?
Email marketing is unarguably the key asset in marketing automation. Emails are the channels to connect with leads and hand over boundless flexibility in what you say and when it is provided.
Email marketing automation consists of using software to automate and facilitate your email sends. It diminishes the time and struggles needed to operate successful performances. From welcome campaigns to user/customer experience surveys to drip campaigns and more, email marketing automation makes use of innovation to help target specific clients with brilliantly planned sends.
How To Increase Sales Using Marketing Automation
From cultivating a dedicated user base to building awareness, marketing automation can be used all over the customer journey. The best of it all is that it empowers your conversion, and helps you boost your revenue.
Generating Leads
Landing pages are a powerful weapon in your marketing automation arsenal. Combined with engaging content and auto-responder emails, they make up an automated flywheel that attracts new leads and directly starts to nurture them.
Taking Advantage of Triggers
Trigger emails are a particular form of marketing automation that reaches customers' inboxes at peak times, such as right after they leave the shopping cart or complete a free trial. Combined with offers and up-selling, they are an effective way to encourage purchase.
Customizing Campaigns
Landing pages and emails can help you trigger new leads, determine the qualification level of those leads, and use data such as website behavior to facilitate the conversion of those leads.
Marketing Automation and CRM
The backbone of marketing automation is the use of CRM, short for Client Management Software. When you launch automated marketing campaigns, make sure they integrate with your customer management software and provide a number of benefits, such as:
Better Organization
No need to rely on sticky notes or spreadsheets anymore. By using a CRM, you can see all your client information in one spot and quickly view the history of all interactions.
Customized Communication
Generate follow-up email campaigns targeted at customers depending on criteria such as the location or stage of the purchasing process. You can use tailored fields to customize automated newsletters and A/B test fields in your emails to boost engagement.
How to Choose Marketing Automation Software?
While trying to adopt software for your marketing automation, there are some important things to consider:
Landing Page and Campaign Builder
Pick a tool that enables you to automate and customize communications, create emails, modify them based on performance, create amazing landing pages, and even more. A simple drag-and-drop interface allows you to create marketing campaigns designed for your special advertisings and business needs.
CRM Integration
Ensure that your marketing automation activities are integrated into a CRM tool so that you have a single source of truth for all your sales and marketing information. You can upload, store and manage detailed records for your prospects that include personal information such as address, name, email address, phone number, purchase history, customer type, and website.
Reports and Statistics
The fame of marketing automation resides in metrics. Look for software with a strong analytics dashboard to help you check traffic and data conversions. You also need to be able to trigger real-time reports and analyze metrics such as lead source rates or opening rates.
Recap'
Marketing automation can be a game-changer for small companies. It helps you score, sort and maintain leads throughout the sales cycle, driving conversions by targeting customers with the greatest purchase potential.
---