5 Proven ways AI support enterprises' marketing efforts
3 min
5 Proven ways AI support enterprises' marketing efforts
The concept of a cognitive technology capable of simulating human intelligence processes has moved from theoretical to a real-world possibility. With the development of artificial intelligence, marketing thought leaders' discussions have shifted from the guesswork involved in customer interaction to the many ways AI is shaping marketing, as well as its future impacts on the industry.
According to a study conducts by Statista, more than half of the respondents agreed to say that AI marketing solutions give them a business advantage over competitors, helping them improve customer relationships and boost return on investment (ROI).
However, the growing popularity of AI marketing solutions is reducing the need for human intervention, and might consequently replace 800 million workers by 2030. Let's dive into the facts.
#1 Real-time Data Processing and Sales Forecasting
AI Marketing is a method consisting of leveraging data and advanced AI analytics solutions to get accurate insights into a target audience. It gives the marketing team an edge by helping them to aggregate and profile large datasets with little to no manual work.
As machine learning algorithms analyze the data, they learn more about audiences and can relate them based on the similarities. Then, marketers can easily identify current and future campaign outcomes or upcoming trends. Ultimately, AI marketing solutions allows marketers to anticipate customers' needs based on data and develop an effective marketing strategy toward the right people, at the right moment.
#2 Smart Ad and Optimized Email campaign
Rather than punching a general campaign toward the 3.4 billion people actively using the internet, marketers serve personalized ads basing on artificial intelligence algorithms that collect and process data in real-time. Facebook and Google are good at this. They serve optimized ads based on the users' past activities on their platforms.
The same is for email campaigns. Artificial intelligence makes it possible for marketers to predict the type of content the audience will be interested in by analyzing the topic of interest and reading patterns.
AI algorithm learns the audience behavioral patterns as they interact with the content, and can work to achieve maximum engagement on its own. AI can autonomously manage to deliver email campaigns when the target audience is likely to take action, thus reducing the guesswork email campaign management involved−sending emails to the right people or the hard work of choosing the copy that fits the circumstance.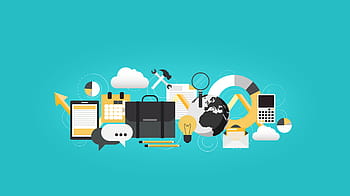 #Illustration Credit: pxfuel.com
#3 Content Generation and Curation
Marketing content is the most prevalent strategy marketers used across several industries. These are emails, personalized reports, messages, et cetera, used to build brand awareness, or to market the new products available on their platforms.
AI marketing platforms have the potential to automatically generate or design these end-to-end strategical marketing contents using preset parameters like the writing style and formats. It can also curate content and place it in front of the right audience.
Amazon, Netflix, and YouTube use this AI-based solution to pair and adapt to users' needs in real-time. Ultimately, they improved the users' experience over time, and the time spend on their platforms.
#4 Chatbots
Social engagement and customer service quality before and after a sale process is a game-changer. It determines if a customer will stay with a brand or leave to the competitors. Some business owners have understood that and have been using social media instant chats −slack, Facebook, WhatsApp, Twitter, Instagram− for a while now to answer customers queries.
However, social media chats alternative requires human resources intervention that comes along with a potentially poor customer experience –customers have to wait for the next representative available.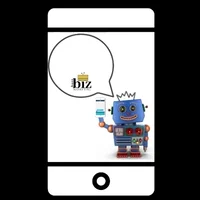 #Credit: Giphy
As opposed to human, AI-powered chatbots automate response and provide direct customer service interaction 24/7. Users interested in a specific product can obtain proactive advice in real-time or have their inquiries answered without the typical waste of time.
By now, most reputable brands have probably integrated a chatbot to their platform to answer customers frequently asked questions.
#5 Dynamic Pricing
Some CROs and CMOs have seen this AI platform capability as a skillful way to elude the daunting task of setting price. It uses real-time product demand and supply on the market to determine products price.
By automatically raising or lowering prices based on variables fluctuation, AI makes it possible for both customers and business owners to get the maximum out of their investment. A good example is when businesses offer a discount on certain products to avoid waste.
Bottom line
Making a marketing decision depends on how good business owners know their customers. With the massive amount of data generate daily by customers and prospects, AI marketing solutions appear to be the most effective tools for businesses to have customers engage and make buying decision on their favor.