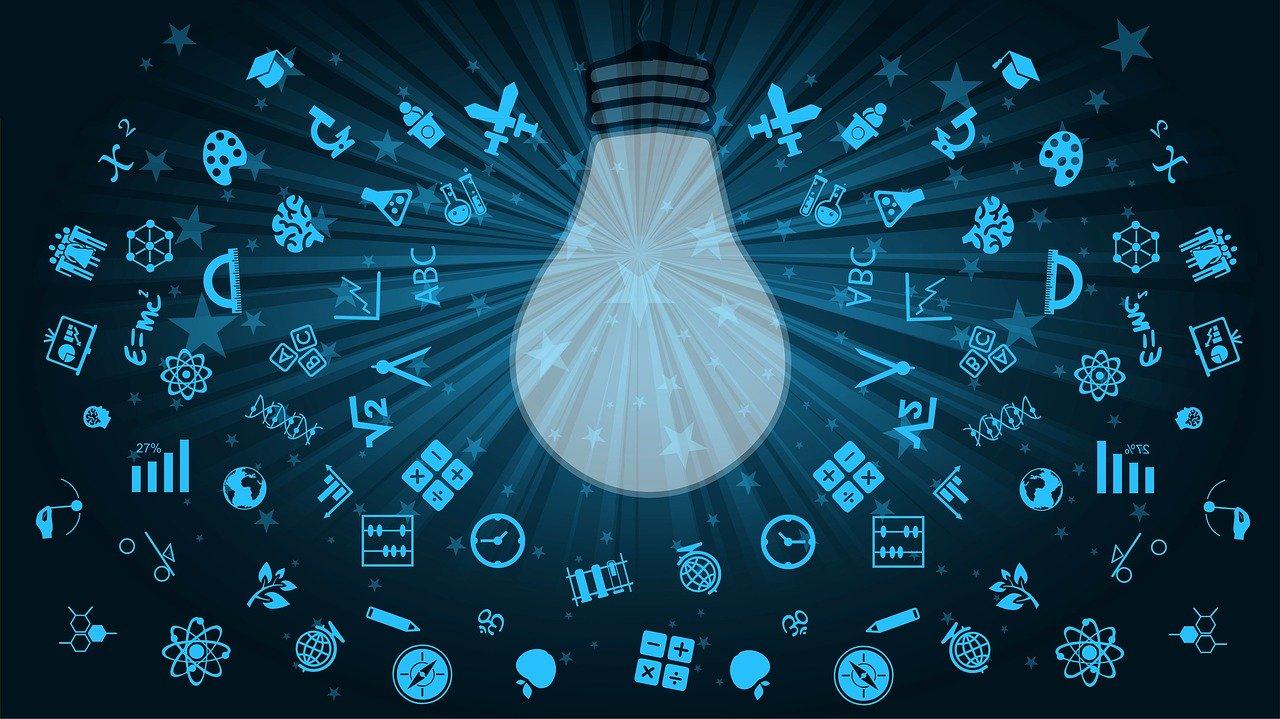 Top Tips From My Digital Marketing Studies
5 min
Top Tips From My Digital Marketing Studies
Plusieurs contributeurs sur cet article!
From the last article of my takeaways from the digital marketing master's degree (Recap On My Digital Marketing Studies), here I'd like to talk about what kind of tools or resources I used that strengthened my study and English-working abilities.
Online English correction tools
English is a second language for me. I need to pay extra attention to my grammar and words of choice even though I passed IELTS before entering the business school. In order to build a professional image and minimize my errors in English, I rely highly on some online tools to proofread my paper and emails.
The first tool I suggest is Grammarly. It is available online, on PC, and on google as an extension that can be useful for many occasions. With its free account, grammar mistakes can be quickly taken care of. On top of that, I like its goal-setting feature and overall score. With the former one, I can customize the type of suggestions I need. Mostly I'd like to deliver a message with a confident and formal tone. The latter helps me to have a global idea of what my level of writing it is. I'd look specifically into reading time, and readability score. Normally I'd like to keep my work with an approximate 5 to 7 min reading time if the pages of a project were not determined. I set this time frame according to on average how long I can stay focused on an article. The readability score grades if my work is easy to read or not. When it's a professional paper, I'd like to keep the readability score a bit higher which indicates the content is more easily understood by those with at least a college-level education.
Photo from Grammarly
The second tool that I found very useful is Scribens. It'll not only find grammar mistakes but also improve the content quality with suggested word reductions as well as a list of words and phrases for rephrasing. I often wrote run-on sentences, I believe it is a tendency from my Chinese writing habit. Yet, it causes inconveniences in reading English content. This tool helps me to identify trouble sentences, further reducing their sentence lengths and to use more synonyms. By reviewing my own work this way, I feel that my writing skills slowly improved and the content is more concise, simpler, and more interesting. Just like what Mr. Churchill said about a good public speech and in our case to a well-written piece, "A good speech should be like a woman's skirt; long enough to cover the subject and short enough to create interest."
In addition to all of the above, I strongly recommend Thesaurus to find synonyms in an effective and professional manner. Writing quality can be easily improved by simply changing the vocabulary. It is also crucial to keep the paragraphs plagiarism-free and cite all resources correctly. With EasyBib's (https://writing.easybib.com/) paid version, finding plagiarisms and grammar mistakes are a piece of cake. There are also several websites that provide similar services for free.
Free online sources for building professional skills
Apart from what was mentioned in my first article, there are quite a few websites that provide quality courses for coding, improving working or learning skills, and networking. I like to visit those sites from time to time to "upgrade" myself with some professional understanding and new knowledge.
First I'd like to talk about Excel, an everyday software that's hard to master. It is non-negotiable that the importance of using Excel functions and charts is crucial in the real business world. I always refer to official Office Support to see how to use a function correctly. Additionally, I highly rely on bloggers who share examples of each function, especially 學不完教不停用不盡 in Chinese with more than 700 practices, easier to understand for me. I am also told that there are quite a few French ones, certainly some English ones as well that explains the use of each function and the best case in which to apply them.
The other source that I'd like to mention is about HTML and CSS. YES, it's coding but it's easy to understand compared to other coding languages. In addition, it helps to build an understanding of a website structure for marketers to improve SEO and UX design. These two languages are parts of my master's study as well as my bachelor in business administration studies. But an introduction to these two languages can also be found easily on free online courses like the ones on OpenClassroom. Also when building websites, HTML reference is always useful to construct adequate blocks.
In order to boost learning results as well as shorten the time to understand and use new skills, it is always interesting to use additional tools to manage time and key points from classes. Mindmup is an online tool for creating mind maps. These maps helped me a lot to sum up what I learned after a class and find the links between each term. I used to draw them by hand but a digital version is a good alternative from time to time. Other than this, in my French class, we use Quizlet to create a group of new words and memorize them. The more I repeat, the more I remember. I highly recommend it for subjects with many technical terms or with new languages!
Lastly, I'd like to talk a bit about the Pomodoro Technique that is useful for managing time. It is getting more popular since people need to work from home during the pandemic and many distractions can be found at home. I sometimes use this technique to divide my working time into 25 min intervals with short breaks in between. Under this setting, I can focus more on the current tasks to boost working efficiency.
Leverage online communities
Last but not least, networking is a good way to stay in touch with industry experts, friends, and to help each other especially when you're abroad. I like to reach out on LinkedIn, not only finding alumni sharing the same major or working in target industries but also following industry leaders or people in senior positions with an active online presence. Observing their career paths helps me build a clearer idea of what positions or jobs I may achieve and how to set milestones to reach them. They often gave me valuable advice on living abroad or starting my career.
For those who wish to build connections in the French job market, my friends recommend checking out myjobglasses where you can find professionals in your dream job and ask them how is it like to hold responsibility in that particular position. Most importantly you can also ask them what different possibilities can be developed when following this career path. I also joined quite a few Facebook groups about Taiwanese people in France, Taiwanese experts in Europe, French start-ups, marketing insights, sustainable businesses, etc. There are always a handful of people with exceptional skills willing to help and connect with young talents in these groups. With regular contacts and exchange of opinions, maybe one day when you need some help at work or when you're doing businesses with other companies, these networks can support you with extra resources and ideas.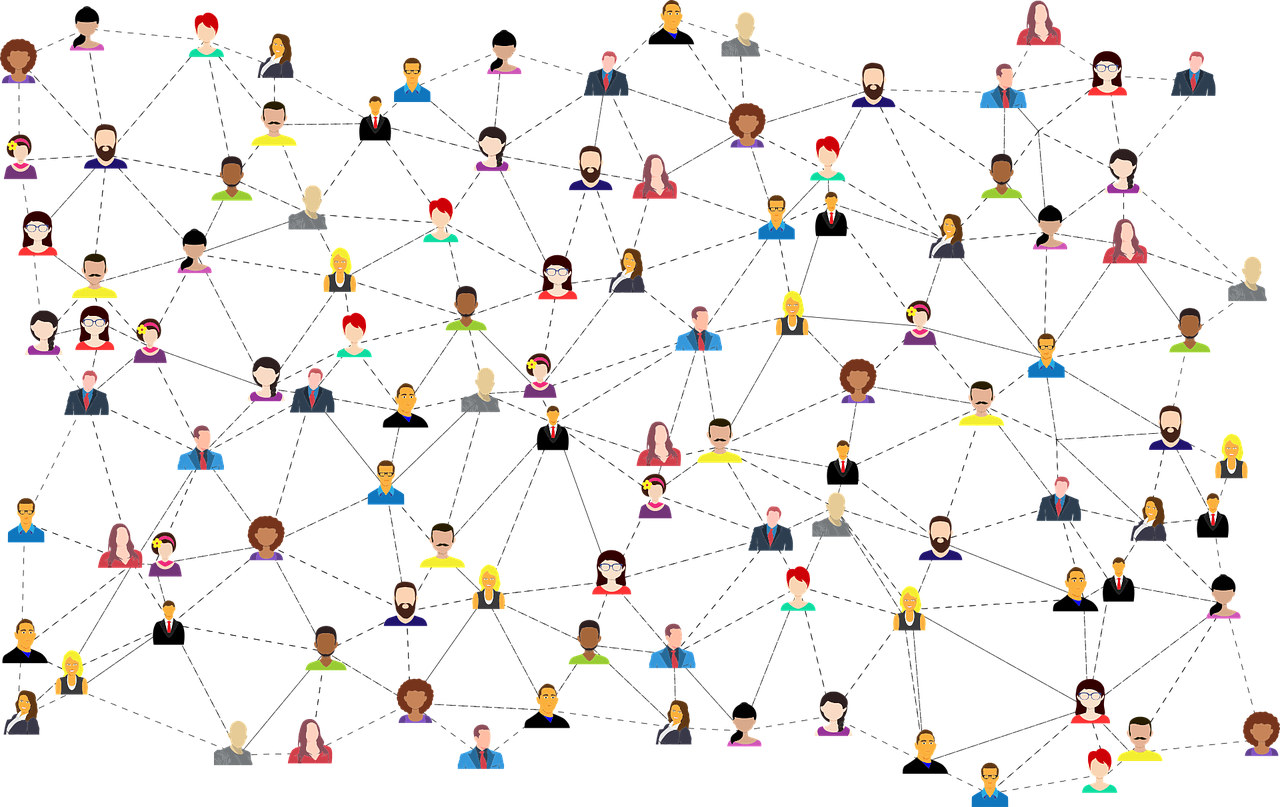 Picture by Gordon Johnson from Pixabay
A master's degree teaches us how to develop our careers and become lifelong learners. It is where we figure out what motivates us to strive towards greatness, to better allocate resources for personal and professional goals.