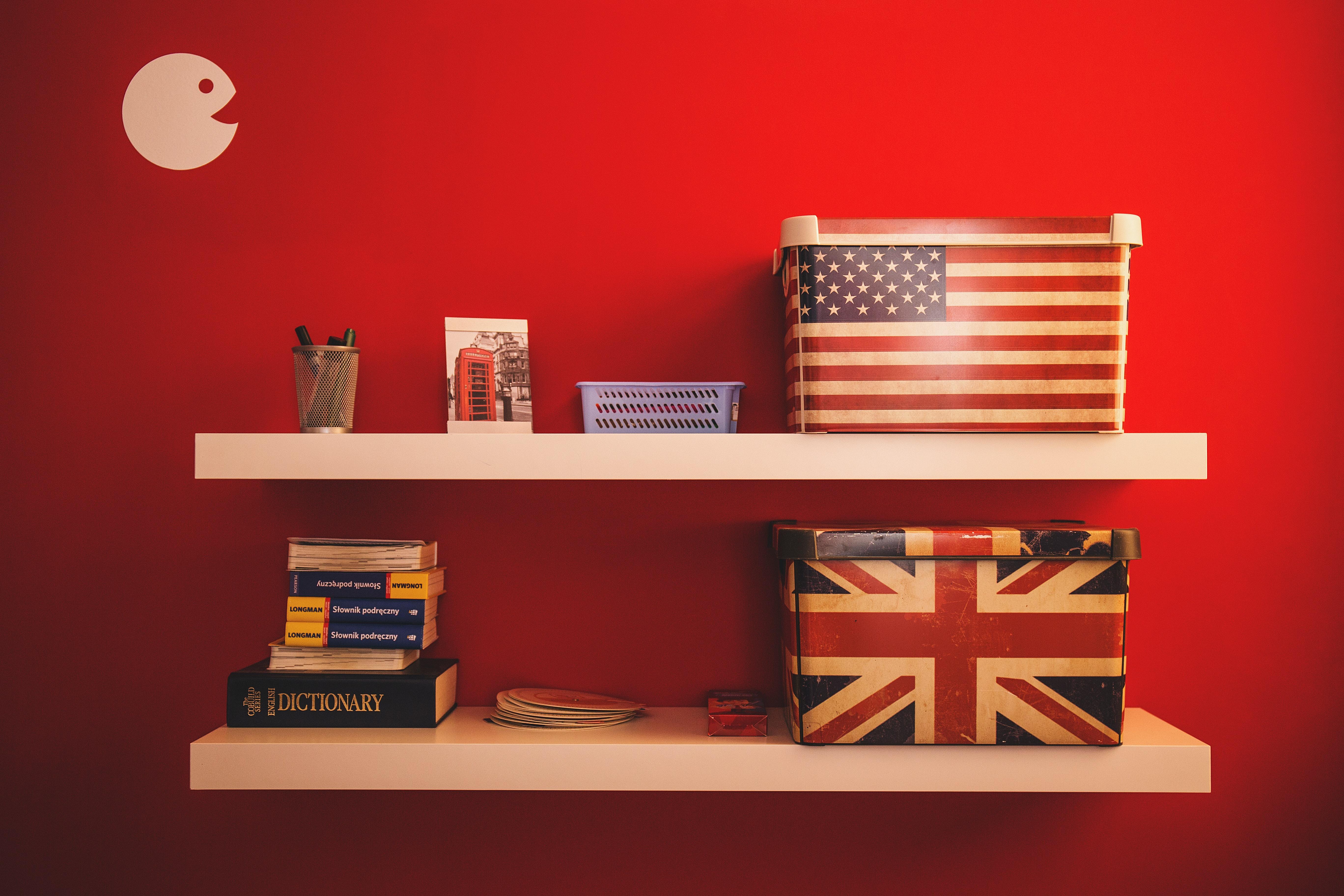 The Differences Between English And American English
3 min
The Differences Between English And American English
Photo by freestocks on Unsplash
I appreciate that English is a difficult language to master. Furthermore, once you have a good grasp of the language, other complications seem to present themselves. One such complication is the differences between English and American English. Just when you thought you understood the basic conventions, you realise that grammar and pronunciation seem to differ between those who speak English and those who speak American English.
In this article, I will try to help you understand some of the differences, and how these might impact upon you.
Language within individual countries develops and changes over time. For example, even as a native English speaker, I would have problems understanding parts of English text written in 1600. So, things never stay the same; instead, they are continually developing.
The Special Relationship
Britain has always had a special relationship with America, ever since the Pilgrim Fathers set sail from England to set up permanent colonies in the New England region of America in 1620. So, it is easy to understand why the English and their language and culture have had such a big influence on America, to the extent that English is now America's adopted language. You can even see examples of how old English is now part of American English. For example, in modern English, the past tense version of get is got. And yet in American English, the past tense version of get is gotten. In modern English we would never say gotten – it ceased to be used in the English language in the 18th century. This is just an example of how old English – spoken by those earlier settlers from England, influenced the development of American English.
Both America and England are multicultural societies, and where different cultures exist together, they have always influenced the development of that country's language.
There are many similarities between English and American English, but there are also some differences. These differences are not so great that each native speaker would have problems understanding each other, but they do mark out each other as being significantly different.
Why should this matter to you?
This really depends on why you are learning the English language. If you are living in a country that has adopted American English, then you just need to follow American English and understand that English is different. If however, you intend to work, trade or study within an English speaking country, I recommend that you use resources that are dedicated to learning English – then you merely need to know that American English is slightly different.
The Philippines is an example of a country that has adopted American English. My wife, Cheryl, is Filipino and when I first met her, I thought she was American. She worked as a Call Centre Agent and handled American contracts and so her American accent was quite pronounced. A practical example of why a Filipino, with an American accent, might need an enhanced understanding of the differences between English and American English is if that person were a Call Centre Agent looking to work with English clients.
The Differences between English and American English – some examples
Please remember that these are just some examples to illustrate the differences.
Grammatical Differences
Advice and Advise
Advice is a noun. It means information or guidance.
The lawyer gave him advice about his car accident.
This means that the lawyer gave him information and guidance.
Advise is a verb. It means to tell or instruct.
The lawyer advised him to report the matter to the police.
This means that the lawyer told* him to report the matter to the police.
*Told is the past tense of tell.
American English
In American English, you will probably only see advice and this tends to be used as both the verb and the noun.
Name Differences
| | |
| --- | --- |
| UK (English) | US (American) |
| petrol | gas or gasoline |
| mobile phone | cell phone |
| anticlockwise | Counterclockwise |
| dustbin | garbage can |
| rubbish | garbage |
| trousers | pants |
| pavement | sidewalk |
| boot (the back of a car) | trunk |
| toilet | restroom |
| lorry | truck |
Spelling Differences
| | |
| --- | --- |
| UK (English) Spelling | US (American) Spelling |
| labour | labor |
| optimise | optimize |
| colour | color |
| flavour | flavor |
| harbour | harbor |
| behaviour | behavior |
| humour | humor |
| rumour | rumor |
| analyse | analyze |
| defence | defense |
Pronunciation Differences
Please check out our Youtube channel for examples of English and American English pronunciation.
For further information about English language and culture, please visit