Recap On My Digital Marketing Studies
5 min
Recap On My Digital Marketing Studies
Right before I finished my business administration bachelor's degree in Taiwan, I summarized what I had done and the subjects I liked for the past few years. All the internships I did were marketing related, content writing, digital marketing assistant, and market research. I figured it would be a good idea to dig deeper into this field and develop some related skillsets.
Combining my passion for French culture and lifestyle (another long story), I finally made my decision to come back to France and study digital marketing. To me, what's special about IESEG's digital marketing degree is that it includes customer relationship management as well as classes teaching us how to use online analytical tools and programmatic solutions. On top of that, the good relations the school shares with the professional world are valuable in order to understand the French business environment and have a complete overview.
While the small end-of-study celebrations have been going on in friends' houses and online, I also reflected on the gains I have had with this year's study. Here I would like to talk about what I learned in the past year. In addition, I also would share a few tips I wish I had known before I started this journey.
The top 3 capabilities I gained
Presentation and public speaking skills
Giving a speech is nothing new in our program, it can be a business proposal, marketing strategy for an upcoming year, understanding on a research paper, or simply a pitch. All of them allowed me to improve my presentation skills not just from developing my own performance but also from observing others.
There was always a group of people that I admire for their presentation skills. Whenever they started talking, I would just stop whatever I was doing and listen. The sentences they used were quite simple and direct but the ideas they constructed were extremely convincing. In my own groups, we used different media to vary our speaking styles to keep evolving and to fit in with the topics. I learned the most through a pitch about increasing clickstream on GiveLight Foundation with web analytics. Thanks to my teammates, from not being familiar with giving a pitch, I improved my sentence structures and information included with prior practices. Eventually, I concluded our analytical results with a clear problem statement, some numbers to support our ideas and relevant suggestions in a minute.
With the training at IESEG and by learning from my friends, I am now used to speaking in front of others. It is crucial for me to list down the key ideas worth covering so I can keep a calm and clear mind while delivering information effectively. Speaking in a confident manner is also valuable when looking for a job or fulfilling a business development role. I can attract different groups of people in order to increase their curiosity about a product, a service, a brand, or on myself.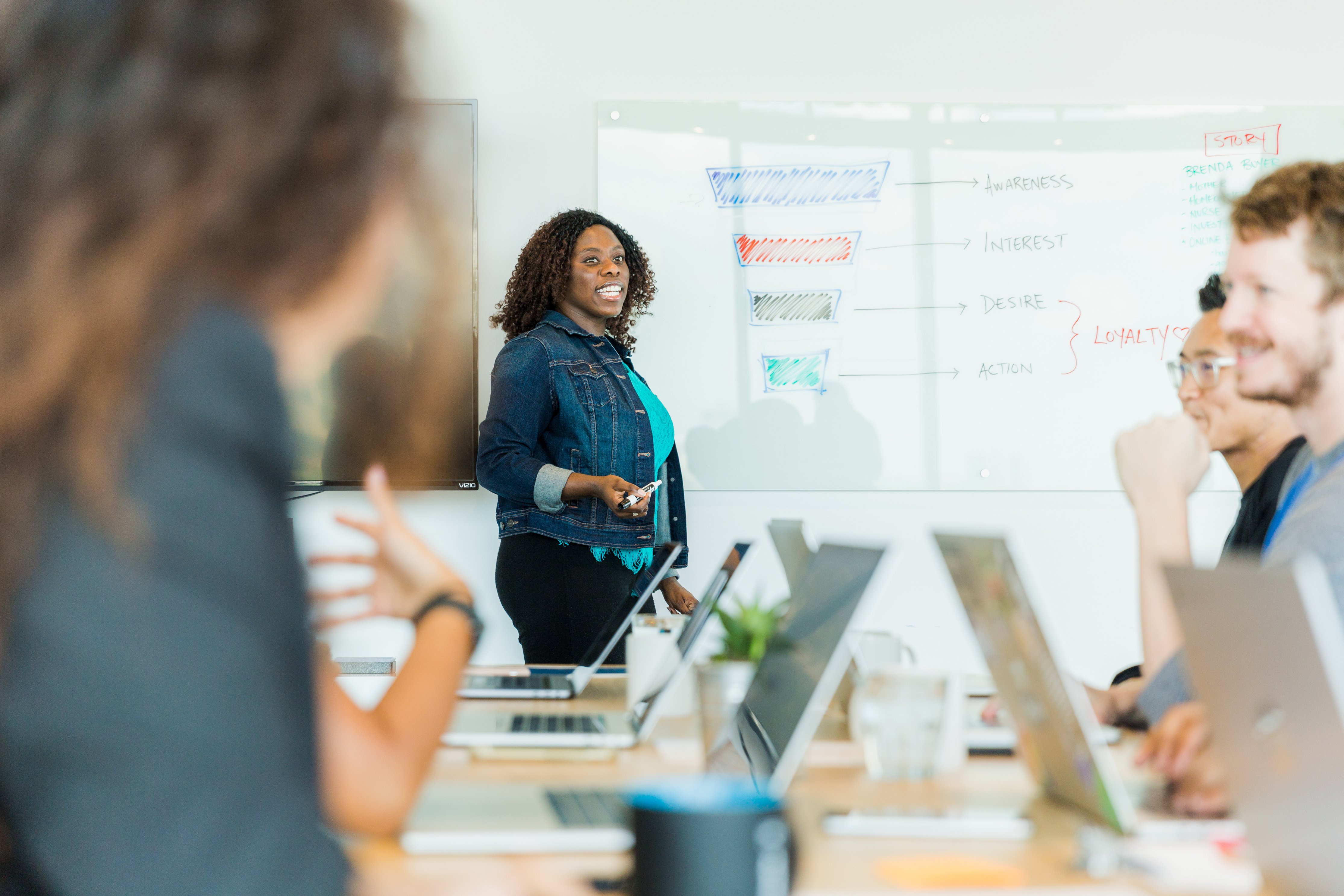 Photo by Matthew Henry from Burst
CRM understanding and practical skills
Customer relationship management (CRM) is always an interesting focus to many companies and its role is increasingly important in many services. One of the highlights of this degree is that it will introduce the connections between CRM and marketing as well as the skills needed to execute a good strategy.
With the beginning of the courses, we had a general idea of CRM executions in the current business world. On top of that, we once had a speech from Accor for understanding the coherent CRM strategy of their luxury hotel group and its service design. Generally concluding what I learned, I believe that CRM is to understand by segmenting customers based on their behavior, perception, and preferences to provide a personalized solution that communicates a brand's value for maintaining a long-lasting relationship. It also enables a customer journey that starts before engaging with a brand and continues after the product or services are taken.
Moreover, there are various online resources regarding this subject. Hubspot is a total solution to inbound marketing and CRM that helps brands focus on customer's needs. Not only can we obtain certificates on Hubspot which their resources are free for all, but also I found their success stories and blogs are highly valuable to understand the CRM landscapes and possibilities. Born with the mission to bring customer success, Salesforce aims to connect customers by developing deeper relationships. What I like the most about its trailhead platform is that it includes all about what Salesforce is, their different clouds, their AI solution, and hands-on exercises within the modules. In fact, after starting looking for a job, many CRM related posts require a certain understanding in Salesforce or it is regarded as a huge plus to candidates.
Digital marketing insights
Forming a digital marketing strategy is about linking all the platforms with a unified message that attracts target audiences and enables the brand to engage with them. First thing is to understand what stories those numbers are trying to say and data puking is one of our biggest fears whenever we propose a marketing campaign in class.
I like what my professors always say, they want to see a plan that is ready to be executed if we have enough budget and time. The marketing plan doesn't stop with the suggested ideas. Those ideas can be developed if they meet campaign goals and if they comply with the ultimate business goals. With my classmates, we finished several projects about promoting big players in the retail market, consulting suggestions with actual data from our school or NGOs, ideas on starting a business, and more.
If presented with a challenge to structure a digital marketing strategy, I will start with asking what the business is, what goals should be met, how long do I have to fulfill the expectations and what resources do I have at my disposal. I will focus on the characteristics of all online and offline channels that can be used to create synergies between them. I would also use data to analyze the current situation, forecast the possible solutions, and eventually evaluate the results. Saying so, I am aware that I should still keep myself updated with the latest digital marketing initiatives. In addition to the previously mentioned blog, Hubspot, I would visit the MOZ blog for SEO and inbound marketing insight and Think With Google for getting some inspirations and learning from successful practices.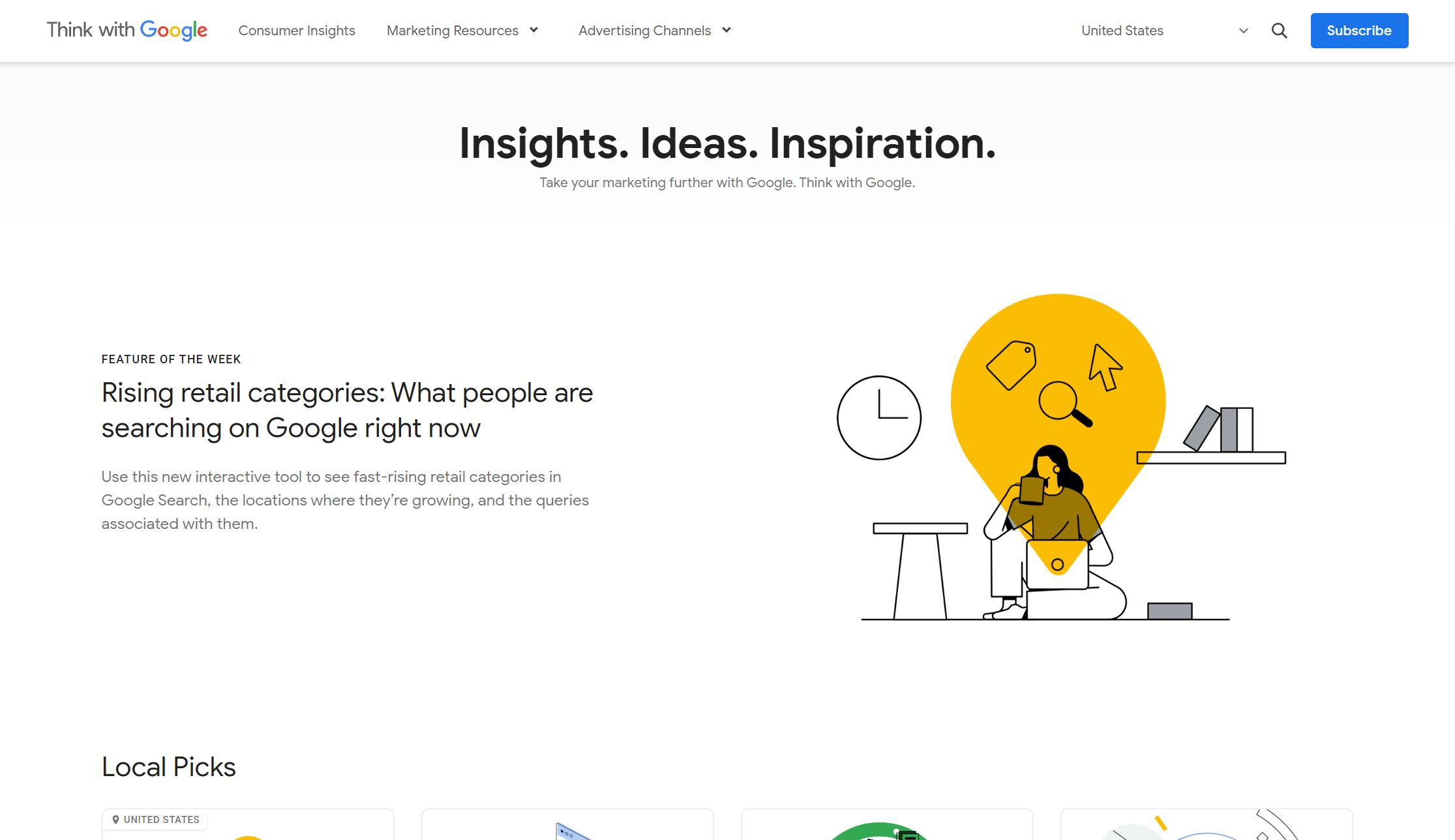 Photo from Think With Google
---
With this master's program, I learned how to put my insights and skills into actual use that can impact a brand's success. I also earned fruitful friendships with many from the class and outside of it. It is no doubt that after this degree, I feel more prepared for the real business world and for starting a career as a digital marketer.
In the next article, I will talk about what tools and resources that I think are crucial for my studies as well as my career development.