A special event in tribute of The Sphinx book release by Hugo Vickers
A special event in tribute of The Sphinx book release by Hugo Vickers took place at British Embassy in Paris on 18 th of February.
One of the most beautiful and brilliant women of her time, Gladys Deacon dazzled and puzzled the glittering social circles in which she moved. Intrigued and compelled to unmask the truth of her mysterious life, Hugo Vickers (a famous writer and royal expert) visited her over the course of two years, eventually publishing Gladys, Duchess of Marlborough, a biography of her life - and his first book - in 1979, two years after Gladys's death.
Photo : British Embassy - Paris
Forty years on, he has now completely rewritten and revised his original biography, updating it with previously unavailable material and drawing on his own personal research all over Europe and America.
Born in Paris to American parents in 1881, Gladys emerged from a traumatic childhood - her father having shot her mother's lover dead when Gladys was only eleven. She captivated and inspired some of the greatest literary and artistic names of the Belle Epoque. Marcel Proust wrote of her, "I never saw a girl with such beauty, such magnificent intelligence, such goodness and charm." Berenson considered marrying her, Rodin and Monet befriended her, Boldini painted her and Epstein sculpted her. She inspired love from diverse Dukes and Princes, and the interest of women such as the Comtesse Greffulhe and Gertrude Stein.
In 1921, when she was forty, she achieved the wish she had held since the age of fourteen to marry the 9th Duke of Marlborough, then freshly divorced from fellow American Consuelo Vanderbilt. Gladys's circle now included Lady Ottoline Morrell, Lytton Strachey and Winston Churchill, who described her as "a strange, glittering being'". But life at Blenheim Palace was not a success: when the Duke evicted her in 1933, the only remaining signs of Gladys were two sphinxes bearing her features on the west terraces and mysterious blue eyes in the grand portico. She became a recluse, and the wax injections she'd had to straighten her nose when she was 22 had by now ravaged her beauty. Gladys was to spend her last years in the psycho-geriatric ward of a mental hospital, where she was discovered by a young Hugo Vickers.
He once asked Gladys, "Where is Gladys Deacon? |" She answered him slowly, "Gladys Deacon? She never existed." The presentation introduced to vast audience is a fascinating personality of this elusive but brilliant woman who was at the center of a now bygone era of wealth and privilege - and a tribute to one of the brightest stars of her age.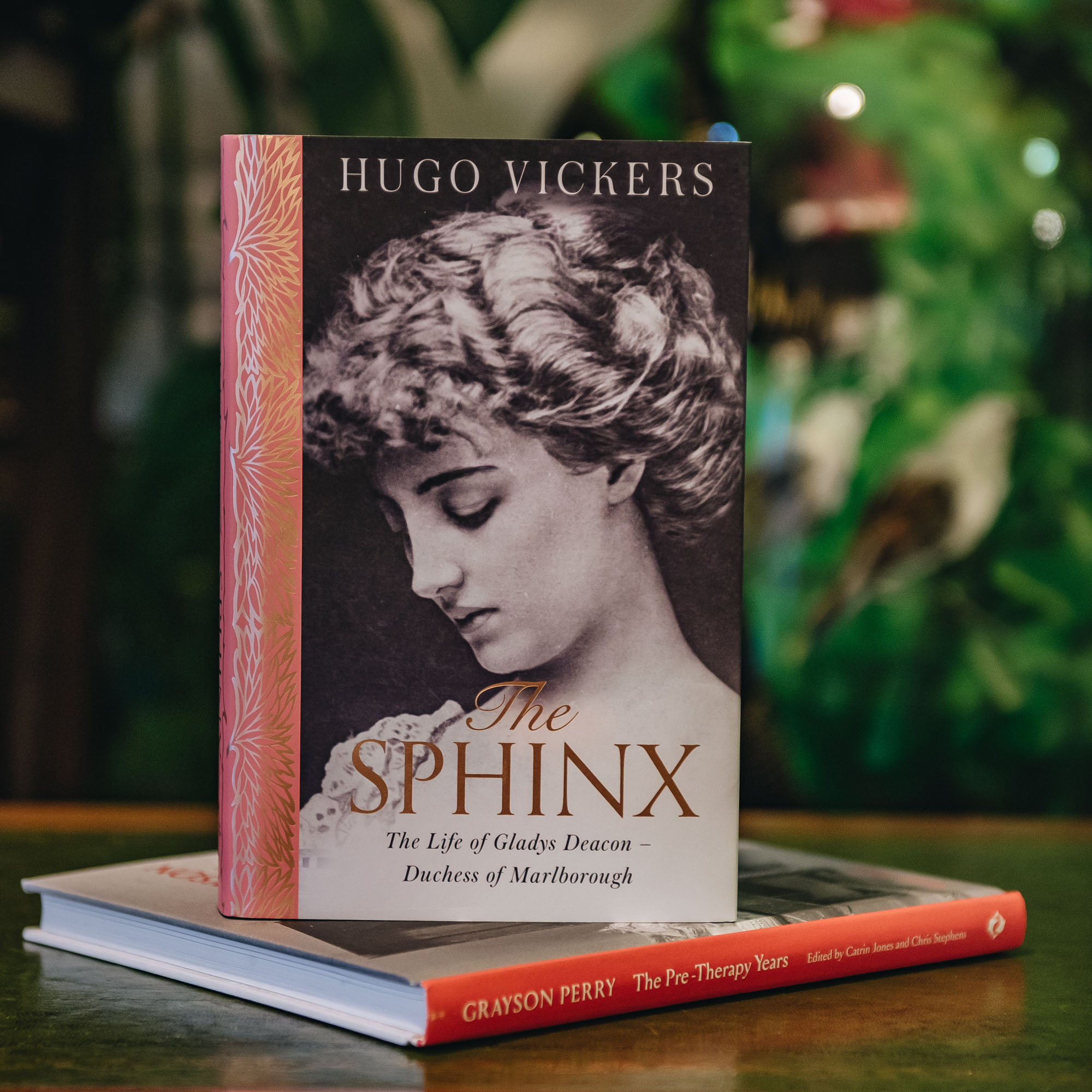 Photo : The Sphinx book release by Hugo Vickers
The event was attended by historians, publishers, members of royal and noble families and featured presentation, micro - conference and a networking reception. Alexandre Leforestier, co-founder of Panodyssey (a collaborative art platform for writers and artists), who attended the event, would like to thank Swiss Institute of Cultural Diplomacy (initiative group) and Princess Karina Bagration, PhD, the Panodyssey Global Ambassadress, for introduction and support. Panodyssey Team also congratulates Mr. Hugo Vickers with successful book release and wishes much success for future cultural projects.
Photo by Maureen Mclean - Berksandbuckslife
"Hugo Vickers is a writer and broadcaster, who has written biographies of many twentieth century figures, including the Queen Mother, Gladys, Duchess of Marlborough, Cecil Beaton, Vivien Leigh, a study of Greta Garbo, Alice, Princess Andrew of Greece, and his book, The Private World of The Duke and Duchess of Windsor was illustrated with pictures from their own collection. Mr Vickers's book, The Kiss - The Story of an Obsession won the 1996 Stern Silver Pen Award for Non-Fiction."